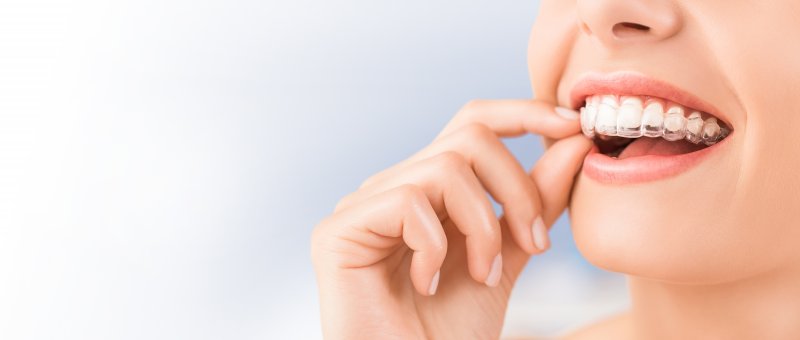 Many people on social media lately boast about the wonders of DIY teeth whitening products. As with anything on the Internet, though, it can be hard to separate fact from fiction in such accounts. To what extent are these claims factual, exaggerated, or simply false?
To help you answer that question, listed below is a handy guide to these whitening products. In it, you'll learn what DIY whiteners promise, their failure, and why it's ultimately better to leave teeth whitening to professionals.
What DIY Whiteners Promise
DIY teeth whiteners emphasize two known ways to whiten teeth.
The first is to use bleaching ingredients that change the tooth's color by penetrating the enamel and bleaching its yellowy dentin white. Personal, store-bought bleaching trays, whitening strips, and similar kits supposedly use this method. If they're to be believed, they make teeth visibly whiter and shinier in a matter of days or weeks.
The second way involves abrasive methods that remove tooth stains from the enamel. Many stores market "whitening" toothpaste, "whitening" gum, and "whitening" mouthwash as relying on this tactic. According to the pitch in question, as long as these products are applied daily, users should expect to see their teeth whiten after just a few days.
Do these Whiteners Deliver?
Unfortunately, DIY whiteners are less effective and more damaging than they would have you believe.
The bleaching trays and whitening strips sold in the market do more harm than good. These products rely on the chemicals carbamide peroxide and hydrogen peroxide. However, the side effects include tooth sensitivity and mouth sores on gums due to seeping beneath the enamel and soft tissue.
Whitening toothpaste and rinses are hardly better. Dentists rarely recommend such things due to their having little effect. At worst, their abrasives can rub too hard on the affected teeth, causing significant damage. Some dentists even consider abrasive toothpaste and rinses the equivalent of using sandpaper on one's teeth.
Professional Whitening: The Better Choice
Only professional dentists can perform the safest and most effective whitening. The most obvious example of this whitening would be a professional cleaning that removes both light stains and excess plaque from your teeth. Alternately, a dentist might use cosmetic methods like porcelain veneers or Polar whitening to give you a whiter, younger-looking smile. If bleaching becomes necessary, a dentist will direct you to professional whitening strips or gels to use slowly and carefully. In any event, it's best for you to speak with your dentist about whitening options rather than rely on potentially dangerous DIY bleaching, toothpaste, or rinses.
As disappointing as it may be, DIY whitening products generally fail to deliver on their promises. Visit your dentist for possible treatment options the next time you feel like getting a whiter smile!
About the Practice
American Dental Care is a professional dental practice based in Conway, SC. Headed by cosmetic dentist Dr. Tommy Murph, who earned his Doctor of Dental Medicine from the Medical University of South Carolina, it prioritizes customized treatment for an ideal patient experience. Thanks to the efforts of Dr. Murph and his team, American Dental Care has the experience and training to handle any dental procedure in one location. For more information, the practice can be reached at its website or by phone at (843)-488-4357.