Tooth-Colored Fillings– Conway, SC
Fast, Seamless Repair for Small Cavities
If you have minor tooth decay, fillings are a great way to bring back your tooth's structure. Instead of using silver amalgam materials, we utilize composite resin, which is completely metal free. These tooth-colored fillings in Conway, SC can be placed without needing to remove extra enamel and are sculpted in just one appointment. Interested in learning more about tooth-colored fillings? Contact our team at American Dental Care.
Why Choose American Dental Care for Tooth-Colored Fillings?
Metal-Free Composite Resin
Compassionate, Skilled Dental Team
Effective Sedation Offered
The Tooth-Colored Fillings Process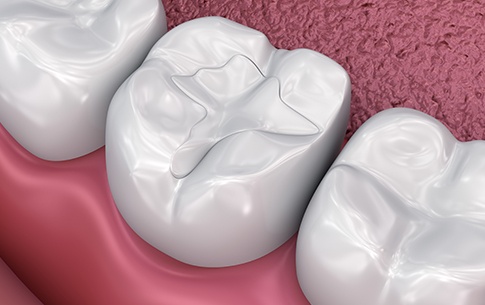 When Dr. Murph has identified the tooth decay, he will explain his findings to you. Once you determine to move forward with treatment, the process of placing the tooth-colored fillings goes as follows:
He'll administer a local anesthetic that will numb the area.
Then, he'll remove the infected structure.
We will color the putty-like composite resin to match your tooth.
Dr. Murph will sculpt the resin into the desired, tooth-like form.
A curing light will quickly harden the material.
Finally, he will make last adjustments to make sure it looks and feels comfortable.