Welcome to American Dental Care
The need for a quality dentist can arise when you least expect it. That's why my team and I offer fast service, unparalleled clinical skills, and excellent convenience for life's unexpected moments. We can help you regain your confident smile in record time.

Meet Your Conway Dentist
Comprehensive &
Caring Dentistry
With well over 25 years of practicing dentistry here in the greater Conway community, Dr. Murph has quite a few well-honed skills to offer patients in need. He's even a seasoned dental instructor, lecturing at continuing education events in several countries all over the world! Today, he strives to offer each person in his treatment chair the ideal blend of much-needed efficiency and long-lasting durability. Whether you're struggling with a badly pained tooth or feel ready to recreate lost teeth seamlessly, your smile is in the very best of hands.
Meet The Dentist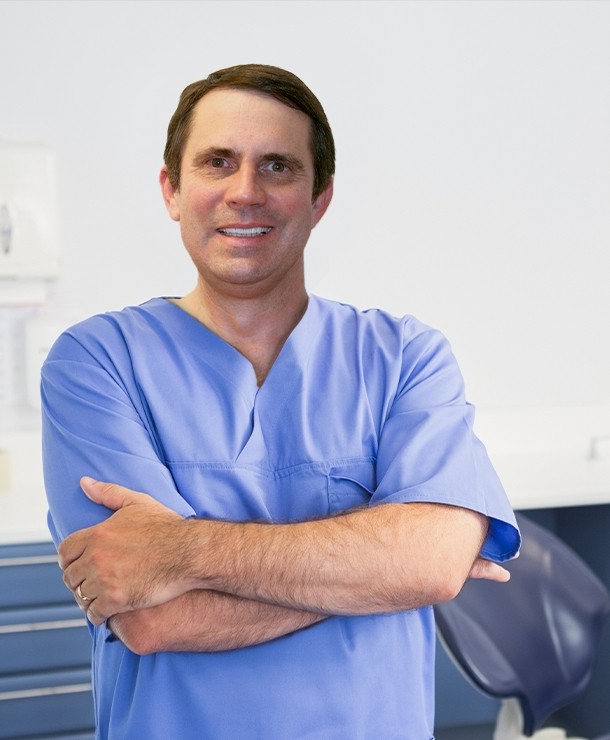 What Dental Patients Are Saying

"I love Dr. Murph and his staff. I hate having anything done to my teeth but I don't mind coming to see him. He makes me laugh at every visit and gets the job done quick and easy. Best dentist ever!"

Kristen A., Conway, SC
"Best Dentist I've ever been to! Makes you feel relaxed and comfortable not in a rush. He tells you everything he's doing at each step. The office staff is wonderful!! Dr. Murph is great!"

Michael G., Carolina Forest, SC
"Saturday, broken tooth. Try and get someone to see you. This dentist says come in I'll fix you up. What's that worth? He did just that. He did exactly what he said for the price he quoted. He was professional, precise and knowledgeable."

David P., Conway, SC

Featured Dental Services
How Can We Help You Smile?
Over the years, many of us need different dental care options for various reasons. Maybe a sudden injury has left one or more teeth badly cracked, or maybe you're eager to transform your smile's appearance for the better. Whatever the case may be, we're proud to offer a comprehensive menu of options here at American Dental Care. Dr. Murph can perform durable restorative work, beautiful cosmetic makeovers, state-of-the-art oral surgery, and much more, depending on each patient's unique priorities. Above all else, we want to exceed your expectations!
We Love Giving Back
Dr. Murph is passionate about inspiring smiles – both within his nearby dental office and out in the world! That's why he's founded his own group that goes on regular dental missions to Guatemala, providing a free dental clinic to locals in need that also functions as a valuable learning experience for interested local dentists.
Get Involved with Us