Veneers – Conway, SC
Make Your Dream Smile Come True
Looking in the mirror or at photos of yourself, you can't help but be distracted by the imperfections in your teeth. Perhaps you've even started hiding your smile to avoid showing them. If you have stained, gapped, chipped, cracked, or slightly misaligned teeth, our team at American Dental Care can provide a solution that can address them all at the same time—porcelain veneers. In just two appointments, you could have a smile that you'll be proud to show off! Give our dental office a call when you're ready to schedule your consultation with Dr. Murph to discuss porcelain veneers in Conway.
Why Choose American Dental Care for Veneers?
High-Quality Materials
25 Years of Advanced Training and Clinical Experience
Open on Saturdays
What are Veneers?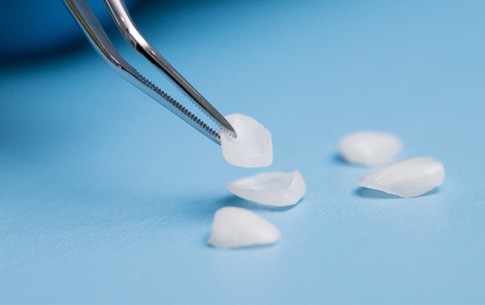 Veneers are custom-made sheaths of dental-grade porcelain. They're attached to the front-facing portions of teeth, hiding almost any imperfection from view. It's a minimally invasive treatment that allows you to correct multiple cosmetic flaws at once! Everything from severe discoloration to chips to misalignment can be addressed with veneers. Not only are they long-lasting, but they'll allow you to maintain a natural-looking appearance.
The Process of Getting Veneers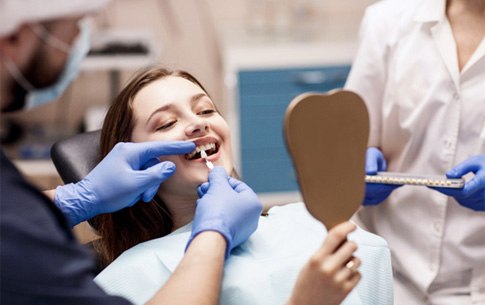 Typically, placing veneers takes two or three visits to our dental office. During the first visit, we will design the new shape and look of your smile. Once we create a treatment plan, we will carefully remove a tiny part of the enamel to prepare the teeth for the new veneers. That way, they will sit flush on your teeth and look completely natural.
Afterward, we will take an impression of the newly prepared teeth. This impression will be sent to our dental lab, where the veneers will be created. This fabrication process takes about ten to fourteen days. While we wait, we'll attach temporary veneers.
When the final products are ready, you'll come back in, and Dr. Murph will permanently bond the veneers in place and make any finishing adjustments necessary. Your smile can be completely transformed that quickly!
Benefits of Veneers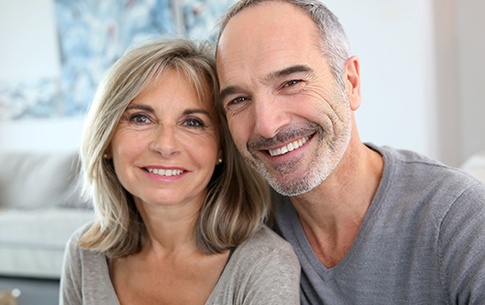 In recent years, veneers have become the preferred cosmetic treatment – and there's a very good reason for that. They provide several incredible benefits, such as:
Improvement in the color, size, shape, and proportion of your teeth
Minimally invasive treatment
Natural-looking results
Ability to last over 15 years with proper maintenance
Results in as little as two appointments
Veneers FAQs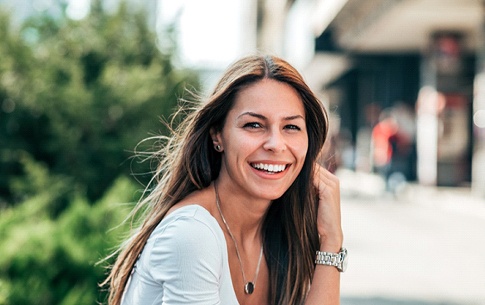 Are you tired of hiding your smile every time you speak or laugh? If you have multiple dental imperfections, you may feel self-conscious because of your teeth. Fortunately, our practice offers veneers in Conway to transform your pearly whites into a set you'll show off with confidence. Of course, you probably have several questions before committing to the process. Below, you can review our answers to some of the most frequently asked questions we've received.
Are Veneers Permanent?
Because veneers eventually have to be replaced, they're not technically considered a permanent cosmetic solution. However, the process of getting them is irreversible. Dr. Murph will file away a thin layer of enamel to ensure the veneers fit properly against your teeth. Unlike hair and nails, your enamel will never grow back once it's removed. That's why prepared teeth will always need to be covered with crowns or veneers moving forward.
Is There Anything I Can't Eat with Veneers?
With temporary veneers, you'll need to avoid hard foods (i.e., ice, raw vegetables and fruits, candy), sticky foods (i.e., caramel, toffee, gum), and highly pigmented foods (i.e., coffee, soda, red wine). These can damage your veneers and wreak havoc on your smile. Once your permanent veneers are in place, you'll still want to avoid those foods to help your treatment last as long as possible. Make sure you drink alcohol sparingly as well because it can weaken the bonding material holding your veneers in place.
Do Veneers Give You a Lisp?
When you first get veneers in Conway, you may have difficulty pronouncing certain words or making specific sounds. Most people develop a temporary lisp, mainly because the tongue is not used to accounting for the presence of veneers when you talk. Even though it's a slight difference in thickness, it's just enough to affect the way the tongue moves. Over time, your lisp will go away as the tongue will eventually adjust on its own. If needed, Dr. Murph can slightly reduce the thickness of the veneers in a certain area to make the lisp go away more quickly.
Is It Painful to Get Veneers?
Not at all! Dr. Murph will numb your mouth for veneer placement, which means you shouldn't feel any pain during the procedure itself. Of course, you may experience mild sensitivity and pain after your temporary veneers are attached. This discomfort is more likely to occur when multiple veneers are being placed, like eight or more. Luckily, these side effects are temporary and easily manageable with over-the-counter pain medication.