Dental Crowns– Conway, SC
Repair Damaged Teeth
with Strong, Beautiful Crowns
Out of the restoration options available in dentistry, no other is as versatile and useful as a dental crown. It can be used to strengthen a broken or injured tooth, recover a decayed tooth, cover a small or misshapen tooth, and even restore a dental implant. Whatever the reason, if you need dental crowns in Conway, SC, you can depend on our team at American Dental Care to make sure that it serves you and your smile for many years to come.
Why Choose American Dental Care for Dental Crowns?
Metal-Free Restorations Available
Emergency Patients Welcome
Dentist with More Than 25 Years of Experience
The Dental Crown Procedure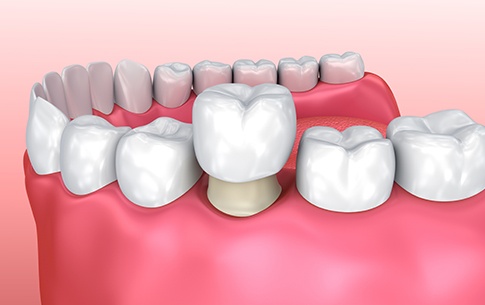 Our crowns can consist of porcelain, porcelain fused to metal, or a full gold crown, depending on your needs and the location of the damaged tooth. For a more natural look and feel, a porcelain crown is the preferred option, because it can easily be matched to the other teeth in color. That way, the restored tooth blends in with the rest in your smile.
The placement process for a crown can be completed in two to three visits to our dental office. On the first visit, we will remove any decayed or damaged structure and possibly reshape the tooth to prepare it for the crown. Don't worry! You won't feel any discomfort because we will give you a local anesthetic beforehand. Once the tooth has been prepared, we will collect an impression of your teeth, which we will send to a dental lab. Dental technicians will craft your new crown to fit in the spot created for it and look as if it naturally belongs among the other teeth. Before you leave our dental office, Dr. Murph will adhere a temporary crown.
In about two to three weeks, your permanent crown should be finished, and you will have another appointment for Dr. Murph to place and fit it. Again, with a local anesthetic to numb the area, the permanent crown will be placed on top of the tooth using a cement to ensure a long-term hold. Then, we'll make sure it looks and feels natural and comfortable. Our crowns are strong and can typically last about ten to fifteen years, and you can take care of them just as you would your normal teeth—with daily brushing and flossing.
What are the Benefits of Dental Crowns?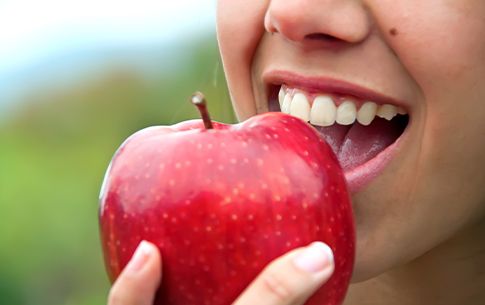 Dental crowns have many beneficial traits, including the following:
They can be very lifelike.
They are strong and long-lasting.
They support natural tooth structure.
Perhaps most importantly, without dental crowns, many teeth would be too weak or vulnerable to perform functions like biting or chewing alone. As a result, they would need to be extracted. This restoration allow the natural tooth to stay in place with a functional, visually appealing crown.
Understanding the Cost of Dental Crowns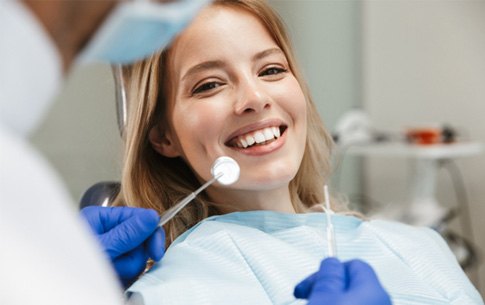 Do you need to repair your smile with a dental crown? Before moving forward with the process, you likely want to know how much it'll cost. At American Dental Care, we will thoroughly discuss the key factors influencing the total price of your dental crowns. This involves a careful examination of your oral structure and consideration of your preferred method of payment for the treatment. Once we have an accurate estimate, you will have the opportunity to review the information and decide on the next steps. We're here to help you make the most of your benefits and discuss alternative payment options if required!
Factors that Affect the Cost of Dental Crowns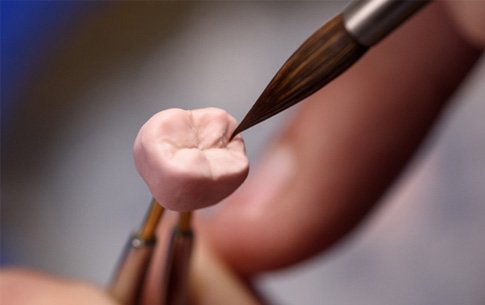 The overall cost of dental crowns in Conway varies based on several factors, including:
The extent of dental damage and the need for preliminary treatments, such as root canals or dental implants before crown placement.
The type of material used to craft your custom-made dental crown (i.e., gold, porcelain, amalgam, etc.)
The method used to create the crown, whether it's made in a traditional lab or in-house using CEREC technology.
While it might be tempting to opt for cheaper materials and methods, you must remember that sacrificing quality may result in a shorter lifespan for your crown.
Does Dental Insurance Cover Dental Crowns?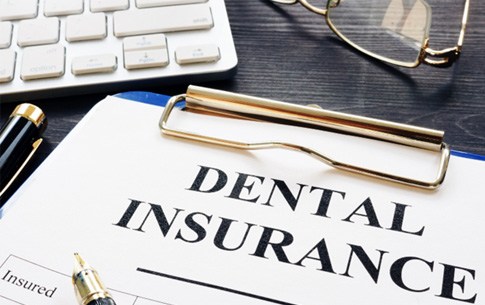 Absolutely! Many dental insurance companies are likely to provide coverage for dental crowns, reimbursing a portion of the total cost. In some cases, insurers may cover up to 50% of the expenses since these crowns are often deemed "medically necessary".
For the exact details, our team can review your specific insurance policy to determine just how much coverage you have. We can also check whether or not you have already met your deductible. Additionally, we'll help you understand the remaining balance of your annual maximum, ensuring you are fully informed about your financial options.
Other Options for Making Dental Crowns Affordable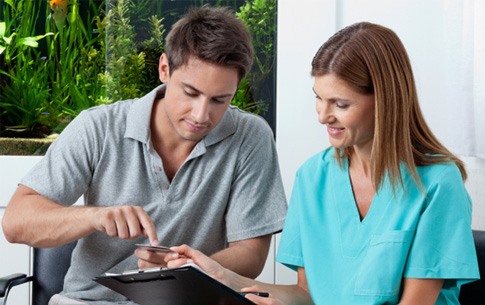 Don't have dental insurance? That's okay! We offer third-party financing through CareCredit to help make your treatment as affordable as possible. This option allows you to split up the total cost of your care into smaller monthly installments, allowing you to stay within your budget. Best of all, you can choose from many low-to-no interest payment plans. If you'd like to learn more, don't hesitate to let us know!
Dental Crown FAQs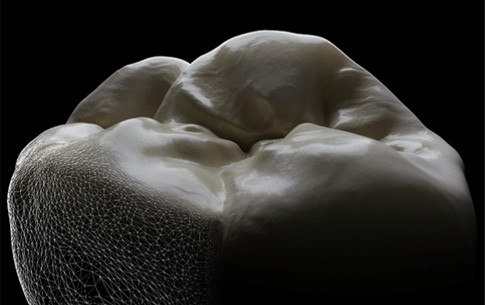 With an expertly-made dental crown, you can regain your oral health and ensure that your tooth will be well-protected from further issues. We want you to feel completely confident about the crown you receive, so don't be shy about asking any questions you might have about the restoration itself or the process of placing it. The FAQs below can be a useful resource; they address a number of questions that patients tend to bring up.
Are Dental Crowns Permanent?
The dental crown procedure can be considered permanent since it involves taking enamel off your tooth. The removed enamel won't come back, so from that point forward, the tooth will need to be covered with a crown at all times.
As for the actual crown, it can last for quite a while, but you will need a new one eventually. The lifespan of a dental crown isn't set in stone, although it's typically in the range of 5 to 15 years. Simple steps like brushing regularly and visiting your dentist biannually for routine checkups and cleanings can help you get more years of use out of your crown.
Do Dental Crowns Get Cavities?
No, they do not. Dental crowns are not made out of enamel the way your teeth are, so it's impossible for them to develop cavities. That being said, they also don't do anything to reduce the risk of decay for the teeth they cover. You will still need to brush and floss the area around your crown thoroughly to prevent cavity-causing plaque from building up.
As long as you're diligent about taking care of your smile, you should be able to protect the tooth in question from cavities. Don't forget to visit our office periodically so that we can check for signs of decay that you might miss on your own.
Does It Hurt to Get a Dental Crown?
When removing enamel from your tooth to prepare for dental crown placement, we may use a local anesthetic to help keep you comfortable during the process. In the days after the procedure, your tooth may be somewhat sensitive, so take over-the-counter pain medications like ibuprofen if you need to.
We may also numb your mouth when placing the crown, but this won't always be necessary. That said, we will ask you beforehand whether you would like to be numbed for the treatment.
Can Dental Crowns Be Whitened?
Even if a dental crown is made out of tooth-colored materials, we won't be able to use a whitening treatment to remove any stains or discoloration on it. To correct these aesthetic issues, your best option is often to simply get a new crown.
You can minimize the risk of your crown becoming discolored by making a few changes to your lifestyle, like staying away from stain-causing foods and beverages. Feel free to speak to our team for further tips about maintaining a gleaming crown for as long as possible.