Dental Crowns– Conway, SC
Repair Damaged Teeth
with Strong, Beautiful Crowns
Out of the restoration options available in dentistry, no other is as versatile and useful as a dental crown. It can be used to strengthen a broken or injured tooth, recover a decayed tooth, cover a small or misshapen tooth, and even restore a dental implant. Whatever the reason, if you need dental crowns in Conway, SC, you can depend on our team at American Dental Care to make sure that it serves you and your smile for many years to come.
Why Choose American Dental Care for Dental Crowns?
Metal-Free Restorations Available
Emergency Patients Welcome
Dentist with More Than 25 Years of Experience
The Dental Crown Procedure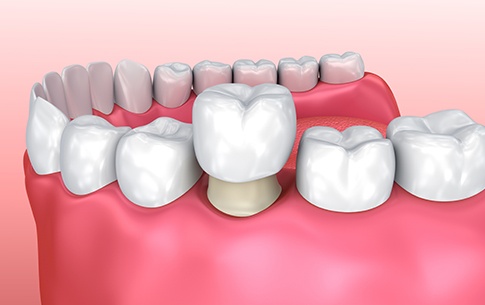 Our crowns can consist of porcelain, porcelain fused to metal, or a full gold crown, depending on your needs and the location of the damaged tooth. For a more natural look and feel, a porcelain crown is the preferred option, because it can easily be matched to the other teeth in color. That way, the restored tooth blends in with the rest in your smile.
The placement process for a crown can be completed in two to three visits to our dental office. On the first visit, we will remove any decayed or damaged structure and possibly reshape the tooth to prepare it for the crown. Don't worry! You won't feel any discomfort because we will give you a local anesthetic beforehand. Once the tooth has been prepared, we will collect an impression of your teeth, which we will send to a dental lab. Dental technicians will craft your new crown to fit in the spot created for it and look as if it naturally belongs among the other teeth. Before you leave our dental office, Dr. Murph will adhere a temporary crown.
In about two to three weeks, your permanent crown should be finished, and you will have another appointment for Dr. Murph to place and fit it. Again, with a local anesthetic to numb the area, the permanent crown will be placed on top of the tooth using a cement to ensure a long-term hold. Then, we'll make sure it looks and feels natural and comfortable. Our crowns are strong and can typically last about ten to fifteen years, and you can take care of them just as you would your normal teeth—with daily brushing and flossing.
What are the Benefits of Dental Crowns?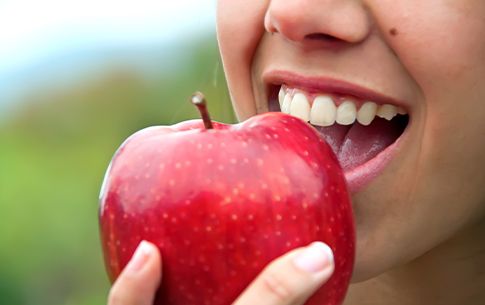 Dental crowns have many beneficial traits, including the following:
They can be very lifelike.
They are strong and long-lasting.
They support natural tooth structure.
Perhaps most importantly, without dental crowns, many teeth would be too weak or vulnerable to perform functions like biting or chewing alone. As a result, they would need to be extracted. This restoration allow the natural tooth to stay in place with a functional, visually appealing crown.