Replacing Missing Teeth – Conway, SC
Fill in the Holes for a Complete Smile
When you lost your baby or primary teeth, you had gaps in your smile, but they were quickly filled in with your permanent teeth. What happens when you lose a permanent tooth? Well, not only do you have a noticeable void when you open your mouth or smile, but you also face many more oral problems. For example, your teeth can spread out to make up for the gap, altering how your bite fits together. As a result, you can experience jaw pain, inefficient chewing, and excessive tooth wear. The good news is that our team at American Dental Care can bring back the teeth you've lost so that you have a strong and functional bite. Are you ready to feel confident in your smile again? Contact us to schedule your consultation to discuss options to replace missing teeth in Conway, SC!
Why Choose American Dental Care for Replacing Missing Teeth?
High-Quality Materials in Restorations
Dental Implants Placement Performed In-House
More Than 25 Years of Dentistry Experience
Dental Bridges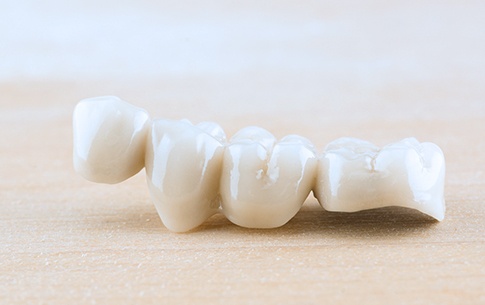 If you have one to three missing teeth in a row, a dental bridge can offer a stable option for replacement. Three to five dental crowns are joined together to create a single restoration, but the end crowns are hollow in order to fit over the teeth on either side of the missing ones. When the bridge is attached and anchored to these teeth, they form a bridge over the gap and make sure that teeth stay in ideal alignment.
Dentures & Partials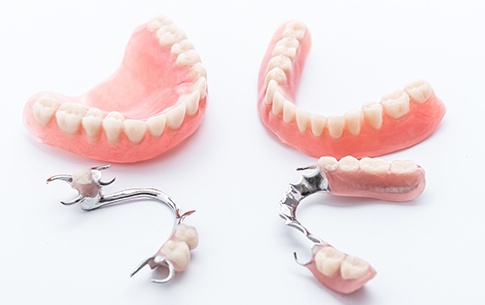 Sometimes, missing teeth are spread throughout an arch, or there are no more teeth left at all. In these cases, we can offer full or partial dentures according to your needs. These popular restorations have made leaps and bounds as far as the materials are concerned, which helps them feel more comfortable and more lifelike than ever before. With gum-colored acrylic and porcelain teeth, you can bet that your replacement teeth will look as natural as possible.
Dental Implants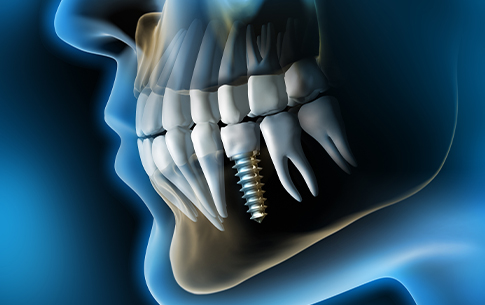 Are you looking for a more permanent solution for replacing your missing teeth? Dental implants are the most comprehensive way to bring back your lost teeth. Instead of just addressing the visible portion of your missing teeth like traditional dentures or bridges, dental implants go deeper and replace both the root and the crown. As a result, you enjoy more stability, a more natural look and feel, and more confidence than with any other tooth replacement option.