Emergency Dentist — Conway, SC
Relief & Treatment When You Need it
Dental emergencies can happen to anyone at any time. Whether you have severe tooth pain or you've suffered from a dental injury, you can turn to American Dental Care for the relief and treatment you need. In fact, we suggest saving our number in your phone so that you'll be able to call us immediately when or if a dental emergency occurs. Our team is so dedicated to helping patients in need that if you call us requiring urgent dental care, we guarantee that we'll see you on the same day to provide emergency dentistry in Conway, SC! If you have a dental emergency, don't put off getting treatment. Contact us today !
Why Choose American Dental Care for Emergency Dental Care?
#1 Same-Day Emergency Appointments Available
#2 Open on Saturdays
#3 Dedicated Dental Team with Years of Experience
What to Do in a Dental Emergency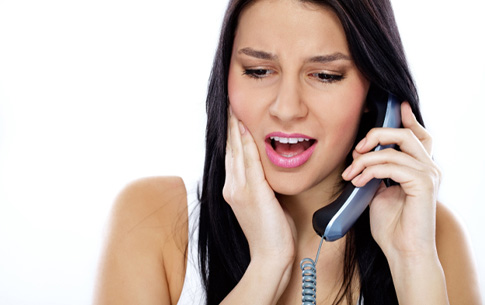 It's easy to panic in a dental emergency, but we encourage you to take a deep breath and keep your cool! All you have to do is follow these three easy steps:
Step 1: Call our office as soon as you can: We do everything in our power to see emergency patients as quickly as possible, often within the same day. Additionally, one of our experienced team members will walk you through basic first aid for handling your dental emergency until you can reach our office.
Step 2: See Dr. Murph for an emergency exam: Your Conway emergency dentist Dr. Murph will see you right away when you arrive. He'll provide any necessary pain relief, evaluate your condition, and review his findings with you. Together, you'll create a custom treatment plan to get your oral health back on track.
Step 3: Get the fast dental care you need! Once a treatment plan has been created, our team will jump into action. We'll always focus on your comfort as we repair your smile and protect your teeth. Before you know it, you'll be back to enjoying a happy, healthy, and pain-free smile!
The Most Common Dental Emergencies
Dental emergencies come in all shapes and sizes. Some can be quite painful, while others may not be. Some will require urgent attention, but others can sometimes wait until the next available appointment. In any of these cases, your first step should be calling our Conway dental office. We will quickly provide advice for dealing with your specific situation until you can come in. In the meantime, here are some of the most common types of emergencies and how to respond to them.
Understanding the Cost of Dental Emergencies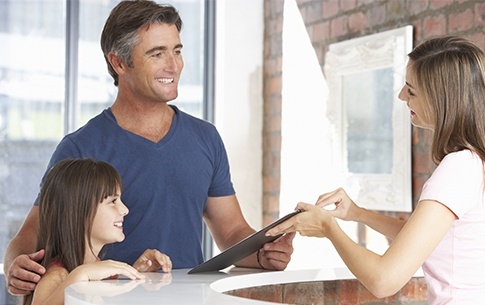 The circumstances of each dental emergency are going to vary from patient to patient. Therefore, so will the cost of treatment. Although you may want to wait to see if your problem gets better, dental emergencies are not like some medical conditions that eventually work themselves out. Dental emergencies only get worse with more time, so don't postpone getting help from Dr. Murph! If you are concerned about the price, talk to our team. We can review your financial options to make your treatment more affordable.
How to Prevent Dental Emergencies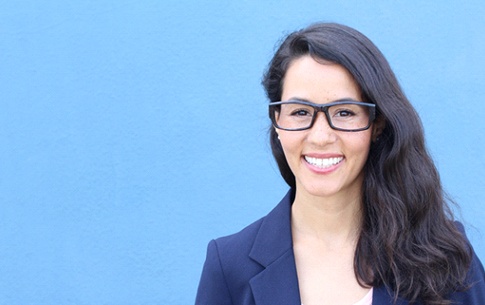 Although anyone, despite their oral hygiene and best efforts, can have a dental emergency, you can steer clear of most trouble when you take certain precautions. For example, you should not chew on ice, popcorn kernels, pens, pencils, or other hard objects. Doing so can lead to cracks or chips in your teeth. There are many ways you can decrease your chances of experiencing a dental emergency, mostly through little, healthy decisions in your lifestyle.
Visit Your Dentist Regularly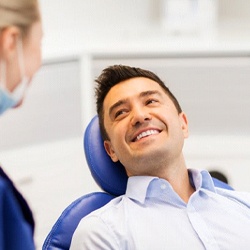 When you come to American Dental Care twice every year for checkups and cleanings, you are doing more than just getting your teeth polished. These appointments give Dr. Murph the opportunity to examine your mouth and make sure that any little problems are resolved before they develop into larger problems later. Plus, your cleaning clears away hardened plaque, preventing future dental emergencies!
Maintain Good Oral Hygiene Habits at Home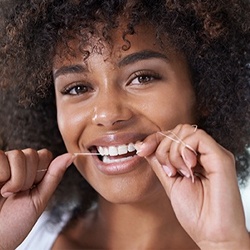 You have likely heard before that you need to floss and brush your teeth daily. As small as these habits may seem, they have a huge impact on protecting you from dental emergencies. In other words, they remove damaging plaque that could cause cavities and other problems in the future. When you take just a few minutes every day out of your busy schedule for your oral hygiene, you can prevent painful tooth decay.
Stick to a Nutritious Diet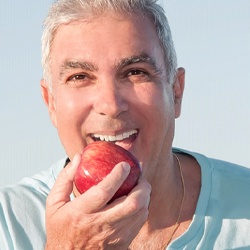 When you feed yourself, you also feed the bacteria living in your mouth. Sugary, starchy foods can be bad for other areas of the body but especially your teeth and gums. Many of these foods have a high acidic content or are high in sugar. Harmful bacteria, including the ones responsible for decay thrive on sugar, but if you control how much you intake, you limit the effect these bacteria can have. Plus, on the other hand, if you eat fruits and vegetables that contain important nutrients, you can strengthen your teeth against decay.
Wear a Mouthguard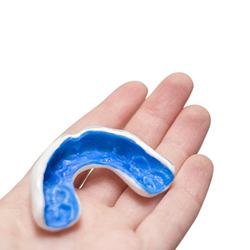 When you play a game of football, basketball, or even soccer, do you wear a sports mouthguard? A hit to the face could result in a dental emergency, but if you're wearing a mouthguard, your risk is significantly reduced. While you can find mouthguard at any sports goods store, these can feel uncomfortable or slip out of place too easily. At American Dental Care, Dr. Murph can provide a custom mouthguard that fits your unique mouth.
Also, if you grind or clench your teeth while you sleep, your enamel can wear down more quickly. A night guard can keep your upper and lower teeth separated, protecting your teeth and stopping them from damaging each other.
Use Tools, Not Teeth to Open Packaging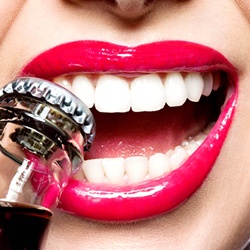 You should avoid using your teeth to perform tasks that would be better with a tool. For instance, if you're trying to open plastic packaging, find a pair of scissors. Your teeth weren't designed to cut through these materials, and you run the risk of chipping a tooth or worse. The same goes for opening bottles—it may feel like a hassle, but if you are doing something that requires a tool, don't use your teeth.
Dental Emergency FAQ's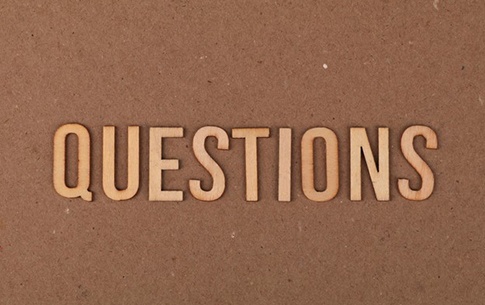 No one is ever prepared for a dental emergency, but don't panic. Your emergency dentist in Conway is here to make the stressful situation easier. After examining your mouth, Dr. Murph will explain everything about the road ahead to ease your anxieties. In the meantime, here are the answers to a few of the most frequently asked questions.
Will My Toothache Go Away On Its Own?
A toothache is often a symptom of an underlying problem, like an infection or decay. Therefore, it is unlikely it will resolve on its own. Although many people believe an occasional toothache is normal, it's a sign you need to see a dentist. Tooth pain can be caused by multiple factors, like weakened enamel, a fracture, or an infection. With no treatment, you may lose your tooth. It is best to schedule an appointment with Dr. Murph to determine the source of your discomfort for the appropriate treatment.
How Can I Sleep With Tooth Pain?
It can seem impossible to focus on anything else but the pain from a toothache. You don't have to toss and turn all night until your dentist opens in the morning. You can avoid discomfort by sleeping with your pillow elevated to prevent blood from pooling in your head. Dr. Murph recommends skipping any hot, cold, or acidic foods and drinks before going to bed. You can take an OTC pain reliever and gargle with salt water to ease your discomfort. Applying a cold compress to the outside of your face can temporarily numb the area for added relief.
Do Chipped Teeth Heal?
Your teeth are protected by the hardest substance in your body; however, your enamel isn't indestructible and it won't regenerate. Once it has been lost, it's gone for good. Therefore, no matter how insignificant, a chipped tooth will not heal. While it can remineralize, the enamel will not grow back, leaving your tooth vulnerable to further damage without any treatment.
Do I Need to See a Dentist If My Chipped Tooth Doesn't Hurt?
A chipped tooth is considered a dental emergency in Conway. Even if you aren't having any pain, you should still have your tooth evaluated. Minor chips don't always cause discomfort, but your tooth will be at risk of tooth decay, sensitivity, and additional breaks. You can often wait a day or two for an appointment if your tooth doesn't hurt; however, you will still want to have it treated sooner rather than later.
Can I Use Superglue to Fix My Denture?
You depend on your dentures, so when they break, it can seem like life stands still. While superglue will provide a quick fix, it's best to let the professionals do the mending. Superglue isn't designed for oral use, which means it can be toxic or cause allergic reactions. Not to mention, it doesn't hold up well in moist environments, like your mouth. We know you can't go without your teeth. We will get you into the office quickly for the necessary repairs or replacements. If possible, use an old denture until your appointment.