Emergency Dentistry – Conway, SC
Relief and Treatment When You Need It
Dental emergencies can happen to anyone at any time. Whether you have severe tooth pain or you've suffered from a dental injury, you can turn to American Dental Care for the relief and treatment you need. In fact, we suggest saving our number in your phone so that you'll be able to call us immediately when or if a dental emergency occurs. Our team is so dedicated to helping patients in need that if you call us requiring urgent dental care, we guarantee that we'll see you on the same day to provide emergency dentistry in Conway, SC! If you have a dental emergency, don't put off getting treatment. Contact us today!
Why Choose American Dental Care for Emergency Dentistry?
Same-Day Emergency Appointments Available
Open on Saturdays
Dedicated Dental Team with Years of Experience
How to Handle Common Dental Emergencies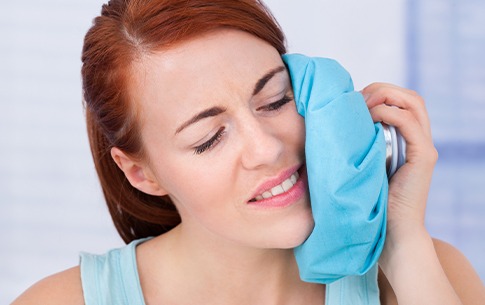 In most cases, your first step should be calling our Conway dental office. We can not only set up a same-day appointment for you but also provide advice for dealing with your specific situation until you can come in. In the meantime, here are some of the most common types of emergencies and how to respond to them.
Toothaches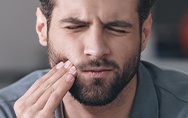 Try flossing around the hurting tooth just to be sure that food debris isn't causing the pain. If the toothache persists, take ibuprofen and use a cold compress to manage any swelling. Keep in mind that tooth pain often means that decay has reached the center of the tooth, which may be treated with root canal therapy.
Chipped/Broken Tooth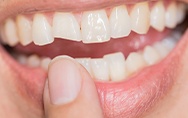 Gather as many pieces of the broken tooth as you can and bring them along when you come in. If edges of the tooth are jagged, put some dental wax on the surface to prevent cutting your soft tissues. We will certainly do our best to salvage the tooth, but if the damage is too severe, we may need to extract the tooth. If that's the case, we can talk to you about your replacement options.
Knocked-Out Tooth
Pick up the tooth by the crown, and be sure to not touch the root or any tissue that is still attached. Rinse your mouth and the tooth with warm water, and try to reposition it into the socket if possible. Otherwise, store it in milk or saltwater to keep the tooth wet. It is very important that you get to our dental office within an hour for the best chances of saving the natural tooth.
Lost Filling/Crown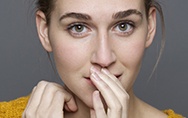 If you can, locate the filling or crown and reposition it onto the tooth after you rinse your mouth with warm water. You can use a dab of toothpaste or sugar-free gum to help the restoration stay in place temporarily. Avoid chewing with that tooth and take ibuprofen to manage any discomfort you experience until you can come in.
How to Prevent Dental Emergencies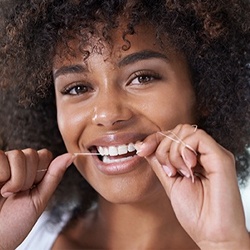 Although anyone despite their oral hygiene can have a dental emergency, you can steer clear of most trouble if you take the following steps:
Floss and brush your teeth daily.
Visit American Dental Care twice every year for checkups and cleanings.
Avoid using your teeth to perform tasks that would be better with a tool.
Do not chew on ice, popcorn kernels, pens, pencils, or other hard objects.
Wear a sports mouthguard or a nightguard when appropriate.
The Cost of Treating Dental Emergencies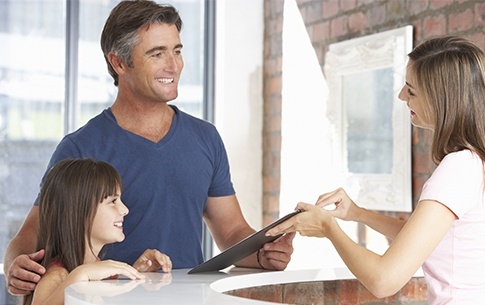 The circumstances of each dental emergency are going to vary from patient to patient. Therefore, so will the cost of treatment. Although you may want to wait to see if your problem gets better, dental emergencies are not like some medical conditions that eventually work themselves out. Dental emergencies only get worse with more time, so don't postpone getting help from Dr. Murph! If you are concerned about the price, talk to our team. We can review your financial options to make your treatment more affordable.