Cosmetic Dentistry – Conway, SC
Feeling Confident about Your Pearly Whites
When you come in to our Conway dental office, our primary concern is making sure that your smile stays healthy and strong. However, we also acknowledge that you can experience aesthetic troubles and want to fix them. Luckily, Dr. Murph and our skilled team also offer services that transform the appearance of smiles. Whether you need a dramatic change or just a simple teeth whitening, we can help you achieve the smile of your dreams with cosmetic dentistry in Conway, SC. Just reach out to us when you're ready to schedule a consultation!
Why Choose American Dental Care for Cosmetic Dentistry?
Caring Dental Team with Years of Experience
Versatile Porcelain Veneers for Fixing Multiple Flaws
Polar Teeth Whitening Available
Porcelain Veneers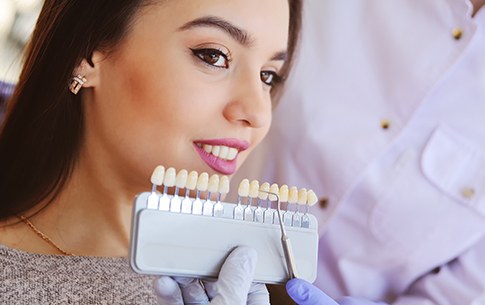 When it comes to fixing cosmetic flaws in your smile, few treatments are as comprehensive and effective as porcelain veneers. These thin ceramic shells can be placed over chipped, gapped, discolored, oddly shaped, and otherwise imperfect teeth. Because porcelain veneers reflect light just like natural enamel, the final results will look flawless yet still realistic. In fact, if you've ever admired a celebrity's perfect smile, you may have seen porcelain veneers at work.
Learn More About Porcelain Veneers
Metal-Free Dental Crowns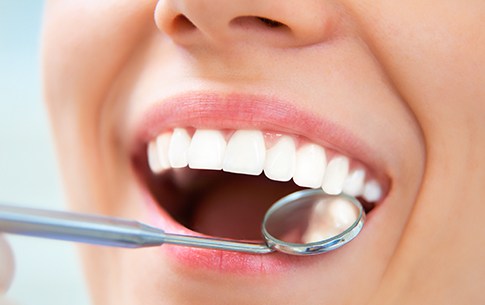 Whether you're getting a dental crown to repair an injured or decayed tooth or to cover up a small, discolored tooth, you certainly don't want your crown's metallic shine to distract others when you smile. That's why we can give you a metal-free BruxZir zirconia dental crown. This high-quality restoration resembles natural tooth structure so well that you may even forget which tooth is artificial. Plus, you can rely on its durability to last for many years to come.
Cosmetic Dental Bonding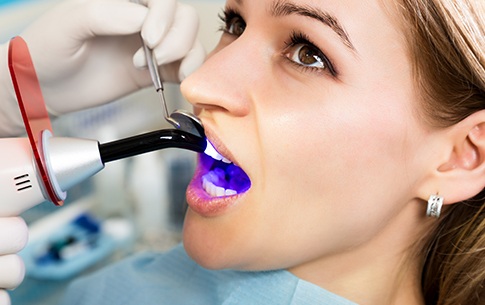 If you are looking for a more affordable alternative to porcelain veneers, you should consider cosmetic bonding. Using tinted composite resin, we can fill in chips and small gaps, cover stubborn discoloration, and reshape teeth—typically all in one appointment. Unlike porcelain veneers, cosmetic bonding doesn't involve permanent changes to the enamel, but keep in mind that it also doesn't repel stains as well as porcelain veneers. We can help you determine which option would work best for you.
Teeth Whitening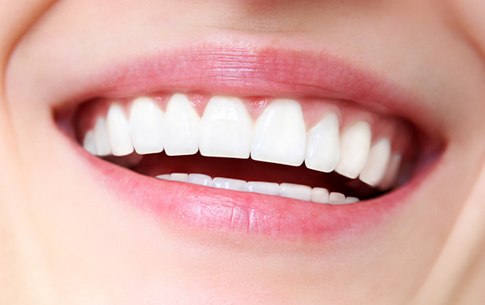 Have you noticed that your teeth appear more yellow or discolored than they used to? If you smoke, take certain medication, or consume coffee on a regular basis, your teeth can look more dull, especially over time. Although your professional cleaning every six months can remove some minor surface stains, deeper stains require a more powerful solution. At American Dental Care, we use Polar whitening to give you a noticeably whiter, younger-looking smile.
Understanding the Cost of Cosmetic Dentistry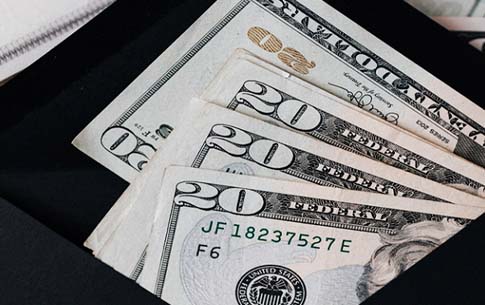 You don't have to be a movie star or celebrity to benefit from cosmetic dentistry. The diversity of treatments available provides a solution for all budgets. Although various factors influence the cost of cosmetic dentistry in Conway, we strive to keep a picture-perfect smile affordable for everyone. We will create a personalized plan to achieve the results you desire without draining your bank account.
Which Cosmetic Dental Service Is Right for Me?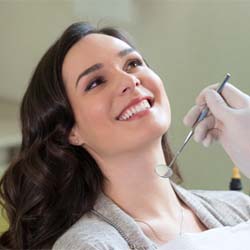 Every mouth and situation is unique, so there's not a cookie-cutter treatment plan for a stunning smile. Instead, your cosmetic dentist in Conway will examine your mouth and learn more about your concerns to find a solution that fits your budget. Although every case differs, you may be a candidate for:
Porcelain Veneers: Veneers can be a cost-effective option because they correct several imperfections simultaneously, so you won't have to pay for multiple procedures.
Metal-Free Dental Crowns: Tooth-colored restorations can improve the health, function, and appearance of teeth. If medically necessary, a portion of their cost can be covered by dental insurance.
Cosmetic Dental Bonding: A composite resin can fix minor aesthetic flaws using an affordable, convenient, and effective method.
Teeth Whitening: Professional whitening systems can get teeth up to 8 shades whiter to achieve results that aren't possible using OTC products.
Your dentist will review all your options and their costs to make the best decision for your smile. You will know exactly what you'll need to pay before committing to anything.
Cosmetic Dentistry Can Be an Investment Worth Making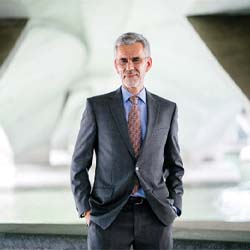 Cosmetic dentistry is an investment because an attractive smile is attributed to youth, confidence, and success. Not only will you look and feel your best, but research has found a beautiful smile is more appealing to potential employers. As a result, transforming your teeth may lead to better career opportunities. In some cases, fixing certain aesthetic issues can also improve your oral health, like a chipped tooth. Restoring a healthy smile can reduce your future dental expenses to save money down the road.
How to Make Cosmetic Dentistry Affordable
After creating an individualized treatment plan, a member of our team will sit down with you and explain the fees. They will also review your payment options to keep the smile of your dreams affordable, which includes:
Traditional Payments: Our office accepts all traditional payment methods, including cash, checks, and credit cards.
Dental Insurance: It is unlikely your dental insurance will pay for elective procedures, but there are some exceptions. If your dentist determines a treatment is vital to your oral health, you may be able to use your dental coverage to offset the cost. Many cosmetic procedures also offer restorative benefits. Therefore, your policy may pay 50% to 80% of the cost after meeting your annual deductible.
CareCredit: Pay for your new smile using monthly installments with little to no interest through a third-party financing company.
If you have any questions about the cost of cosmetic dentistry, or you are ready to schedule your consultation, contact our office today.
Cosmetic Dentistry FAQs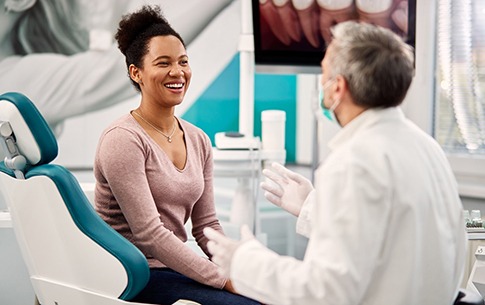 Feeling disappointed in your smile when you look in the mirror? Don't get down on yourself – it's not uncommon and you have the opportunity to make a change! Thanks to your cosmetic dentist in Conway, you can gain a grin you want to share with the world. If you've never received cosmetic dental treatment before, it's logical that you want to learn more about it. To help you out, our team at American Dental Care has decided to answer some frequently asked questions from past patients. If you don't see a certain question below, contact us!
How Do I Know If I Need Cosmetic Dentistry?
Honestly, there's a particular treatment available for anyone who is unhappy with their smile. If you want whiter teeth, professional teeth whitening is an option you can explore. If you have chipped or cracked teeth, talk to us about getting veneers or dental bonding. Rest assured – there's a cosmetic solution for almost every problem! The only way to know for sure whether you're eligible for the treatment you seek is to attend a consultation with our team. We'll recommend specific procedures based on the changes you want to make.
Am I Eligible for Cosmetic Dentistry?
Not everyone makes a good candidate for cosmetic dental work. To qualify, you must be free of cavities, gum disease, and other health-related issues. Once your dental health troubles have been addressed, we can revisit cosmetic treatment options. To see if you are eligible for cosmetic dentistry, you'll first need to meet with us for a consultation. After a thorough examination, we can tell you whether you are clear to move forward, and it offers the perfect opportunity to ask any questions you might have!
Does Cosmetic Dentistry Hurt?
Many patients are hesitant to receive cosmetic treatment because they're worried it will be painful. Rest assured, we'll prioritize making your experience as comfortable as possible! Some services like teeth whitening and dental bonding are noninvasive, meaning you shouldn't even need a local anesthetic. However, treatments like veneers will require your dentist to numb your mouth beforehand. Although you might feel mild soreness and discomfort in the first few days following your procedure, you can easily manage it by taking over-the-counter pain medication or using a cold compress.
How Long Does Cosmetic Dentistry Last?
It depends on the type of cosmetic treatment you choose. Some options last much longer than others, such as veneers which have a lifespan of 15 years or more with proper care. Dental bonding generally lasts 5-10 years. With at-home teeth whitening, once you reach your desired shade, you use your kit every 3-4 weeks for touchups to maintain your bright smile. Regarding Invisalign aligners, treatment takes 12-18 months on average and then you'll wear a retainer afterward to preserve your results. You can also ask us about our Six Month Smiles orthodontic treatment. It's key to remember that oral hygiene, health, and lifestyle habits all impact the lifespan of any cosmetic dentistry option.