Cosmetic Dentistry – Conway, SC
Feeling Confident about Your Pearly Whites
When you come in to our Conway dental office, our primary concern is making sure that your smile stays healthy and strong. However, we also acknowledge that you can experience aesthetic troubles and want to fix them. Luckily, Dr. Murph and our skilled team also offer services that transform the appearance of smiles. Whether you need a dramatic change or just a simple teeth whitening, we can help you achieve the smile of your dreams with cosmetic dentistry in Conway, SC. Just reach out to us when you're ready to schedule a consultation!
Why Choose American Dental Care for Cosmetic Dentistry?
Caring Dental Team with Years of Experience
Versatile Porcelain Veneers for Fixing Multiple Flaws
Polar Teeth Whitening Available
Porcelain Veneers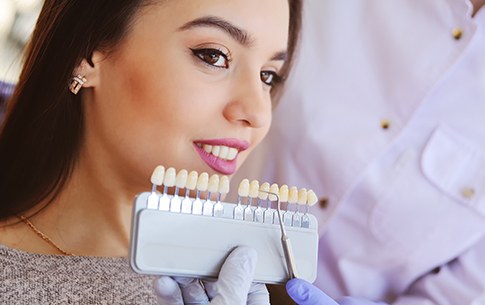 When it comes to fixing cosmetic flaws in your smile, few treatments are as comprehensive and effective as porcelain veneers. These thin ceramic shells can be placed over chipped, gapped, discolored, oddly shaped, and otherwise imperfect teeth. Because porcelain veneers reflect light just like natural enamel, the final results will look flawless yet still realistic. In fact, if you've ever admired a celebrity's perfect smile, you may have seen porcelain veneers at work.
Learn More About Porcelain Veneers
Metal-Free Dental Crowns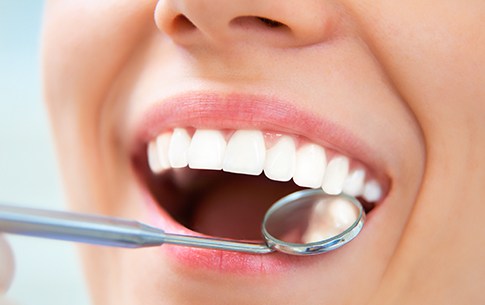 Whether you're getting a dental crown to repair an injured or decayed tooth or to cover up a small, discolored tooth, you certainly don't want your crown's metallic shine to distract others when you smile. That's why we can give you a metal-free BruxZir zirconia dental crown. This high-quality restoration resembles natural tooth structure so well that you may even forget which tooth is artificial. Plus, you can rely on its durability to last for many years to come.
Cosmetic Dental Bonding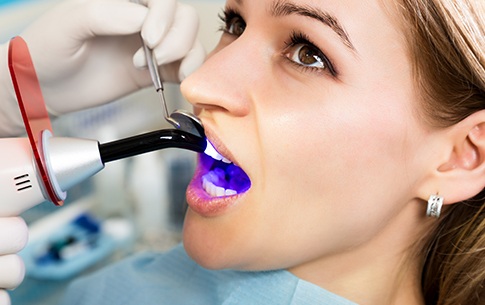 If you are looking for a more affordable alternative to porcelain veneers, you should consider cosmetic bonding. Using tinted composite resin, we can fill in chips and small gaps, cover stubborn discoloration, and reshape teeth—typically all in one appointment. Unlike porcelain veneers, cosmetic bonding doesn't involve permanent changes to the enamel, but keep in mind that it also doesn't repel stains as well as porcelain veneers. We can help you determine which option would work best for you.
Teeth Whitening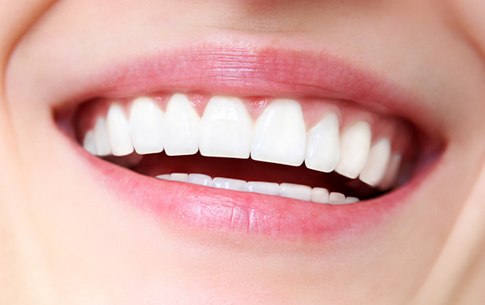 Have you noticed that your teeth appear more yellow or discolored than they used to? If you smoke, take certain medication, or consume coffee on a regular basis, your teeth can look more dull, especially over time. Although your professional cleaning every six months can remove some minor surface stains, deeper stains require a more powerful solution. At American Dental Care, we use Polar whitening to give you a noticeably whiter, younger-looking smile.