Root Canal Therapy – Conway, SC
Rescuing Natural Teeth from Extraction
You've probably heard the myth that root canals are painful, but that's all it is—a myth. The fact is that root canal procedures actually relieve pain and save teeth that otherwise would need to be completely removed. If you need a root canal, whether from a dental injury or severe decay, Dr. Murph and our team at American Dental Care will make sure that you're completely comfortable and pain free from beginning to end. Contact us today to schedule your appointment and preserve your natural tooth with root canal therapy in Conway, SC.
Why Choose American Dental Care for Root Canal Therapy?
Sedation Offered for Anxious Patients
Dentist with Advanced Training in Oral Surgery
Same-Day Emergency Appointments Available
How Does Root Canal Therapy Work?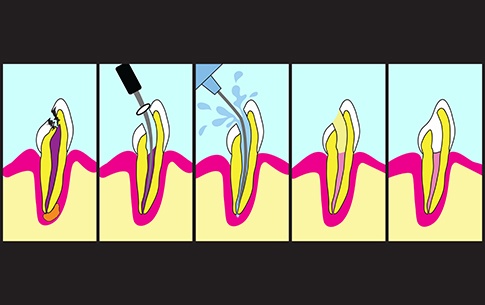 Before we begin, we will numb the area around the tooth with a local anesthetic. This should alleviate any pain you may be feeling. Then, Dr. Murph will create an opening into the tooth's canal and remove infected tissue. After cleaning the canal, the chamber is filled with a sealant called gutta percha. In general, a tooth that has experienced a root canal is topped with a dental crown, which will restore the appearance and function of the tooth. A dental crown will also increase the chances of successful treatment.
Is Root Canal Therapy Scary?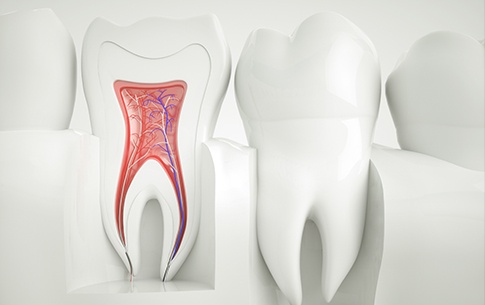 In many cases, dental patients experience severe pain before undergoing a root canal. This is likely where the negative association comes from. We are sure to use local anesthetics, which entail the same amount of discomfort as getting a filling, and proper pain medication so that you have little to no pain. Some soreness following the procedure is normal as with most dental procedures, and over-the-counter painkillers typically relieve any pain afterward. Root canal therapy will relieve any pain or sensitivity from the infection, which means that you can enjoy the foods you love without pain from heat, cold, or biting too hard.