Preventive Dentistry – Conway, SC
Stopping Damage Before It Starts
Everyone at American Dental Care strongly believes that the best way to handle oral problems is to prevent them from happening in the first place. By taking a more proactive approach to your oral care, we are able to make sure that you steer clear of potentially painful experiences and unnecessary damage to your smile both now and down the road with preventive dentistry in Conway, SC. Dr. Murph has been serving the Conway area for over 25 years now, and we can't wait to meet you and help your smile stay healthy for many years to come.
Why Choose American Dental Care for Preventive Dentistry?
Nitrous Oxide Sedation Available for Anxious Patients
Saturday Appointments Available
Caring, Experienced Dental Team
Dental Checkups & Teeth Cleanings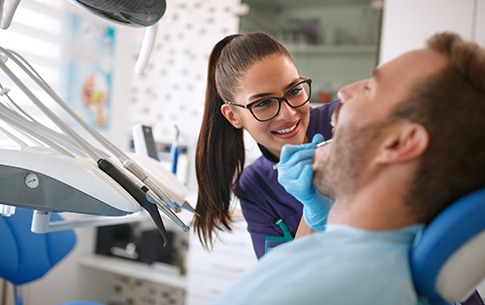 On top of your daily oral care routine, you need to come into our dental office at least twice every year for a checkup and cleaning. Why? Even if you are meticulous in your hygiene, you can easily miss some trace amounts of plaque. Over time, it hardens and becomes extremely difficult to remove with a toothbrush or floss. That's where our professional cleaning comes in. We also take the time to give you a comprehensive exam to look for signs of trouble. If we find anything wrong, we can get it resolved as soon as possible.
At-Home Oral Hygiene Products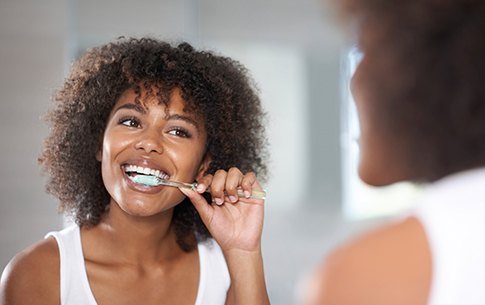 Standing in front of the hundreds of oral hygiene products at the store, you can feel overwhelmed and unsure which ones will give you the healthy, beautiful results you're looking for. Although each patient is different, we recommend toothpaste that has fluoride in it because this mineral strengthens tooth enamel. We also suggest using Listerine or Pronamel to get rid of harmful bacteria and reinforce your natural smile.