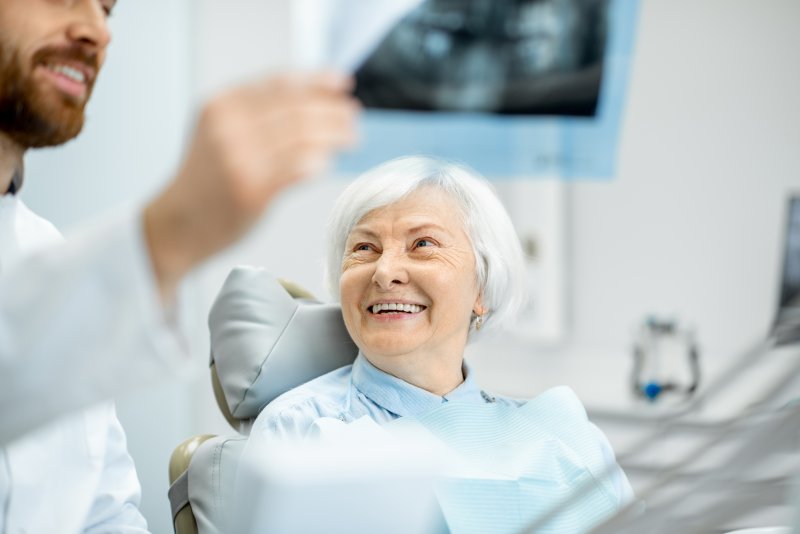 Millions of Americans are missing one or more teeth. If you're a part of that statistic, you know from firsthand experience how much it can affect your appearance and overall quality of life. Luckily, dental implants can help you enjoy a complete, fully functioning smile once again. Before moving forward with the process, you'll need a consultation to determine whether or not you're eligible for this treatment. Even though a dentist is best qualified to judge which patients can benefit from this service, here are some basic criteria that can help you decide if you're a good dental implant candidate.
Commitment to Good Oral Health
Believe it or not, dental implants have an impressive success rate of about 90-95% even 20 years after they've been placed. Of course, that's only the case if you take proper care of them. You must practice good oral hygiene to keep them safe against damage or infection. Luckily, implants are relatively low maintenance – all you have to do is care for them as you would natural teeth! Brushing twice a day, flossing daily, rinsing daily with an ADA-approved mouthwash, and visiting your dentist regularly will help you enjoy your new smile for a lifetime.
Healthy Gums
Gums play a crucial role in your mouth's health. They protect the root of each tooth, securely holding them in place. If an infection compromises its functionality, the gums can detach from the implant and create pockets where harmful oral bacteria can collect. Unfortunately, that can cause the dental implant site to become infected or reject the implant altogether. For that reason, patients with gum disease will require treatment before getting dental implants.
Adequate Bone Density
What's unique about dental implants is their placement inside the jawbone. After oral surgery, the titanium posts fuse with the surrounding bone tissue via a natural process called osseointegration. That's how they're able to provide unmatched durability and stability. However, if you lack sufficient bone density, you'll likely need a bone graft beforehand to lower your risk of implant failure.
Free of Chronic Diseases
Do you suffer from chronic disease? If so, you automatically have a higher chance of experiencing dental implant failure. For instance, patients with diabetes are susceptible to cavities and gum disease. Additionally, diabetes itself can interfere with the fusion of the implant to the jawbone. Other conditions like heart disease and sleep apnea can create complications during surgery. Because of that, your dentist may recommend a minimally invasive alternative.
Avoids Poor Dental Habits
Smoking, using tobacco products, and excessive alcohol consumption can contribute to oral health problems like bone loss, dry mouth, and the inability of blood to clot. Smoking particularly increases your risk of gum disease and slows the healing process, putting your implants in jeopardy. Since these habits can put your implants at risk of failure, it's best to kick them to the curb as soon as you can.
Are you wondering whether or not you're a good dental implant candidate? Schedule a consultation with your dentist in Conway today. They'll help you get started on your journey towards a beautiful, complete smile!
About the Author
Dr. Tommy Murph has over 25 years of dentistry experience under his belt. Since earning his Doctor of Dental Medicine at the Medical University of South Carolina, he's completed numerous hours of continuing education to grow and refine his skill set. If you're interested in getting dental implants, Dr. Murph can complete the entire process from start to finish at his office. To find out whether or not you're a good dental implant candidate, visit his website or call (843) 488-4357.