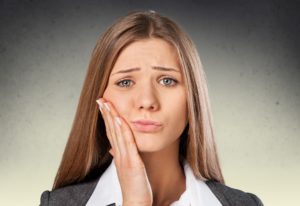 Dental crowns have been used for generations because they are effective and provide long-lasting results. They can thrive for a decade or longer, but crowns need to be replaced eventually. Here are the most common signs that your crown is failing.
Signs Your Crown is Failing
Regular dental care is important for spotting the signs of a failing restoration early to avoid a dental emergency. Besides visiting your dentist, it's important to watch for any changes at home, like:
Your crown feels uneven.
Gums near your crown are receding.
Pain when placing pressure on the crown.
Your crown is old.
Your crown is visibly damaged.
Your crown is loose or falls off.
Don't wait to contact your dentist because a minor issue can turn into a big problem quickly. Your dentist will provide the replacement you need to ensure your underlying tooth stays healthy.
How to Get the Most Out of Your Crown
The average lifespan of a crown is about 10 years, but it's not unusual for them to last for much longer. Many factors affect the life expectancy of restorations, like the materials used, the location, and your aftercare routine. You can get the most from your investment by following a few tips:
Good Oral Hygiene: Brush your teeth at least twice per day for 2 minutes and floss every night. Pay extra attention when cleaning the space where your crown meets your gum line.
Watch What You Eat: Dental crowns are durable, but certain foods can put wear and tear on them, like those that are hard, chewy, or sticky. Limit your consumption of sugar to prevent tooth decay, which can occur underneath your crown. Moderate alcohol because it can weaken the bonding material holding your crown to your tooth.
Break Bad Habits: Don't use your teeth in place of scissors or other tools. Keep inedible objects out of your mouth, including your fingernails and pens.
Protect Your Smile: Wear an athletic mouthguard if you play sports to protect your teeth. If you have a habit of grinding or clenching your teeth, ask your dentist for a nightguard.
Visit Your Dentist: Schedule a cleaning and checkup every 6 months. Besides keeping your teeth and gums healthy, your dentist will examine your crown at every appointment to look for anything concerning.
Your crown can last for many years, but it won't last forever. If you notice signs of your crown failing, contact your dentist right away.
About Dr. Tommy Murph
Dr. Murph earned his dental degree from the Medical University of South Carolina and has regularly continued his education to provide the most up-to-date services, including dental implants and orthodontics. He is dedicated to delivering superior services to create healthy, beautiful smiles. Request an appointment through our website or call (843) 428-0231.