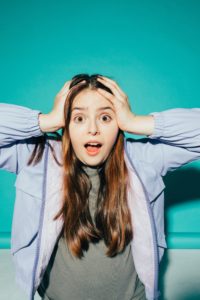 Did you know dental emergencies aren't just issues caused by trauma or injuries? They can occur at any time and without any warning. Whether you have a toothache, lost restoration, or broken denture, you need a dentist in a hurry. However, who do you call? Don't panic! Here are 5 tips to find an emergency dentist when you need an appointment ASAP.
1. Call Your Current Dentist
If you have a dentist that you visit regularly for cleanings and checkups, call their office to see if they offer same-day appointments and emergency services. Many general and family dentists can treat oral health issues that need immediate attention, like an abscessed, broken, or knocked-out tooth.
2. Ask Friends and Family for Recommendations
If you don't currently have a dentist or they can't get you into their office quickly, ask friends and family for recommendations. While you could choose the 1st dentist that appears on a Google search, you can take a gamble with the quality of care you'll receive.
3. Look at Office Hours and Location
Once you have a short list of potential dentists, look to see where their offices are located. As with any emergency, time is of the utmost importance. You don't want to lose valuable minutes driving to a dentist that's not close to your home. Also, review their office hours to ensure they can accommodate you.
4. Review Payment Options
There's no flat fee for emergency dentistry and every situation differs. Most dental insurance plans offer emergency coverage, which can include your consultation. You can also use your benefits to offset the cost of certain steps in your treatment, like any imaging, restorations, or procedures. Depending on your coverage, they can pay up to 80% of the cost of common restorative procedures after meeting your deductible. If there's any remaining balance, you'll need a dentist that accepts many payment methods to ensure the cost doesn't stop you from getting the care you need. Besides traditional payments, many dental practices work with third-party financing, so you can make monthly installments for any out-of-pocket expenses.
5. Don't Wait to See a Dentist
No one has the time for an unplanned dental appointment, but don't wait to see your dentist. A small issue can turn into a big problem that may cost you your tooth. Instead, call an emergency dentist right away and manage the situation at home until your appointment. An OTC pain reliever will keep you comfortable. Avoid placing pressure on the tooth or eating hard foods to prevent pain.
Your dentist will examine your mouth and create the personalized solution you need, so you can get back to enjoying your day.
About Dr. Tommy Murph
Dr. Murph earned his dental degree at the Medical University of South Carolina and has regularly continued his education in orthodontics, dental implants, and restorative dentistry. He has the qualifications and experience you can trust to treat dental emergencies. Contact our office today through our website or call (843) 428-0231.