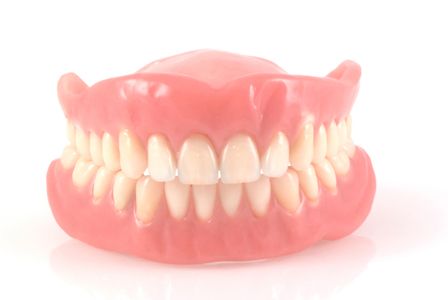 Have you ever thought of all the things your teeth do for you? They allow you to eat your favorite foods, communicate emotions through smiles, and give structure to your face and mouth. Without your teeth, your life would look a lot different. That's why losing teeth is such a big deal. Beyond the aesthetic benefits, missing pearly whites can also cause health issues, such as improper nutrition. Of all the options to replace them, dentures are one of the most common. But what if you break your dentures? Is this considered a dental emergency? Continue reading to learn if broken dentures require an emergency visit to your dentist's office.
4 Causes of Broken Dentures
Modern dentures are much stronger and more durable than ones from the past. Though the lifespan of dentures should vary, they should last a minimum of five to seven years. Even so, there are a few things that may lead to broken dentures, such as:
Improper use – Using your dentures as tools to open bottles or packages, biting your nails, or eating ice and other non-food items can damage them.
Accidents – Suffering a blow to the face while wearing your dentures or accidentally dropping them may cause them to break.
Bone loss – Missing teeth lead to bone loss due to lack of stimulation in the jaw. This may cause your restorations to fit improperly or break over time as the jawbone continues to wear away. You will need to have them adjusted or replaced.
Wear and tear – Over time, wear and tear on your dentures will eventually mean that you need to get new ones.
3 Ways to Fix Broken Dentures
As soon as your dentures break, reach out to your dentist. They'll fit you in for an emergency visit as soon as possible so they can examine your restorations and decide what to do next. There are also over-the-counter denture repair kits, but this isn't usually recommended since you probably won't know how to use it properly. That's why it's best to let your dentist handle the fixes. Some routes that they might take include:
Reline – As previously mentioned, dentures that don't fit correctly are often the result of bone loss. To make them fit your mouth and gums better, your dentist may recommend having your dentures relined.
Replace – Broken dentures that are old or damaged beyond repair will likely need to be replaced with new ones.
Dental implants – In some cases, your dentist may do a thorough examination of your oral cavity to determine if you're a good candidate for implant-retained dentures. These use dental implants to hold your restorations in place for increased stability.
If you ever break your dentures, make sure to let your dentist know as soon as possible. They will fit you in for a prompt appointment so your dentures can be replaced or repaired. Soon, your smile will be full and lovely once again!
About the Practice
If you're missing teeth and miss having a complete beam, American Dental Care is here to help. They offer treatments like dentures to replace several or all of your teeth and can teach you the proper way to care for them. Additionally, they can repair broken dentures and give you advice on how to keep them safe from harm in the future. To make an appointment with Dr. Tommy Murph and his team at American Dental Care or for more information, call (843) 488-4357 or visit their website.