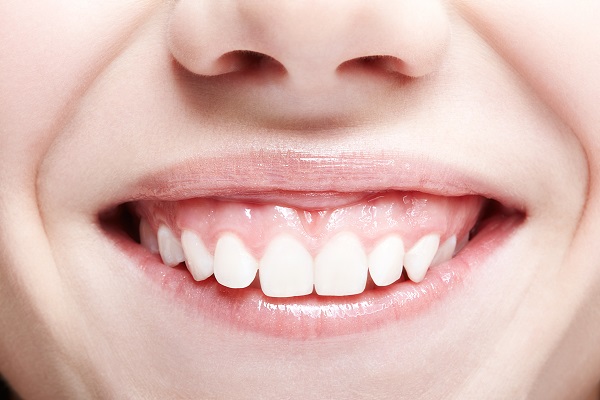 When it comes to your smile, you've always thought something about it looked a little different than that of your friends. When speaking with your dentist about it, they mentioned that your gums have partially grown over your teeth. Though this isn't always something you need to worry about, gum overgrowth can sometimes be an indicator of oral health issues. Read on to learn about some potential causes as well as how your dentist can treat it.
4 Causes of Gum Overgrowth
Gum overgrowth is also called gingival hyperplasia. It occurs when the soft tissue that surrounds your teeth covers a lot of their structure. There are a variety of things that can lead to gum overgrowth, including:
Systemic health conditions – If someone is pregnant or has diabetes, lymphoma, leukemia, HIV, a vitamin deficiency, or anemia, this may lead to gum overgrowth.
Gum disease –This is an infection that's often caused by bad oral hygiene. Gum disease is characterized by gums that are irritated, inflamed, red, and bleed easily when brushing or flossing.
Genetics – Some people's genetics make them more likely to have a gummy smile.
Medications – Medications such as those that prevent seizures, help manage heart conditions, or lower your immune system activity can cause gingival hyperplasia.
How Gum Overgrowth Can Affect My Smile
Having excess gum tissues makes your teeth look shorter than they actually are, but it can also be harmful to your teeth, gums, and jawbone. If it's being caused by gum disease and you don't have it treated promptly, this can lead to damage to both your gums and your jawbone. As a result, your teeth may become loose and may even fall out. If the infection enters the bloodstream, this can cause serious conditions like poor gut health, respiratory illness, diabetes, kidney disease, dementia, Alzheimer's, and cardiovascular disease.
How to Correct a Gummy Smile
If you are exhibiting symptoms of gum disease, schedule an appointment with your dentist. They will be able to administer periodontal therapy. Scaling and root planing is a common gum disease treatment that removes plaque and tartar from the gums and teeth. Your dentist will then carefully reshape and smooth out the tooth roots to keep plaque and tartar from building up. This also helps your gums heal faster.
Splinting is a treatment option that's used to stabilize loose teeth while we you receive gum disease therapy. This device attaches weak teeth together so they stay firmly in place. This allows you to keep more of your natural smile intact. Additionally, if the jawbone has been weakened, you might receive a bond graft to strengthen is and provide additional support for those looking to have implants placed.
Along with the above options, be sure to maintain optimal oral hygiene by brushing your teeth twice and flossing once daily. You should also see your dentist every six months for checkups and cleanings so they can help you keep gum disease at bay!
About the Practice
Are your gums covering part of your teeth? American Dental Care offers treatments that can help. With procedures to eliminate causes of gum overgrowth like periodontal disease, your smile will be as good as new in no time. If you're ready to set up an appointment with Dr. Tommy Murph and his team at American Dental Care or want to learn more about causes of and treatments for gum overgrowth, call their office at (843) 488-4357 or visit their website.